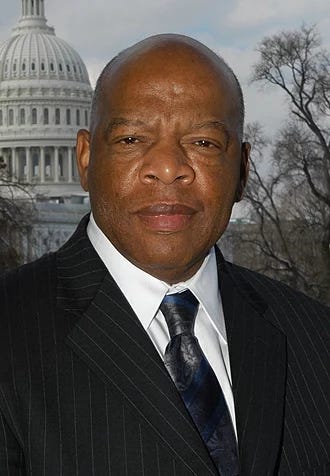 Representative John Lewis of Georgia was it force to be reckoned with. A civil rights leader and powerful leader in the House of Representatives, John Lewis, who died yesterday at the age of 80, shows how fighting for your rights is an honorable and just thing.
Lewis, who fought along side the likes of Martin Luther King, Jr. and other prominent civil rights leaders, has been fighting his whole life for equal rights.
Sadly, he died and we are still fighting for civil rights battle now. Yes it has morphed into more than just Black issue, but civil rights is still very much an important issue.
We lost a true hero yesterday. Lewis is the last of those freedom fighters. We now need to find a new group a freedom fighters to, hopefully, solidify rights for all in this country.
Our country is not alone in the struggle for equal rights. But, we live here, and looking at how other countries that have better track records than we do, makes the struggle that much more real.
LGBTQ+ rights, Black rights, Latino/Hispanic rights, immigrant rights, and general minority rights are all under fire with President Donald Trump in power.
We can't stand for intolerance. We need to fight hatred all the way up to the highest rungs of government.
Look, former Vice President Joe Biden isn't perfect, not in the slightest, but he will surround himself with great, qualified people.
We need to vote Trump out in November. If we don't, I'm afraid where our country is going to go.
What do you think. Share your thoughts.